What a great deal!
---
FOR SALE: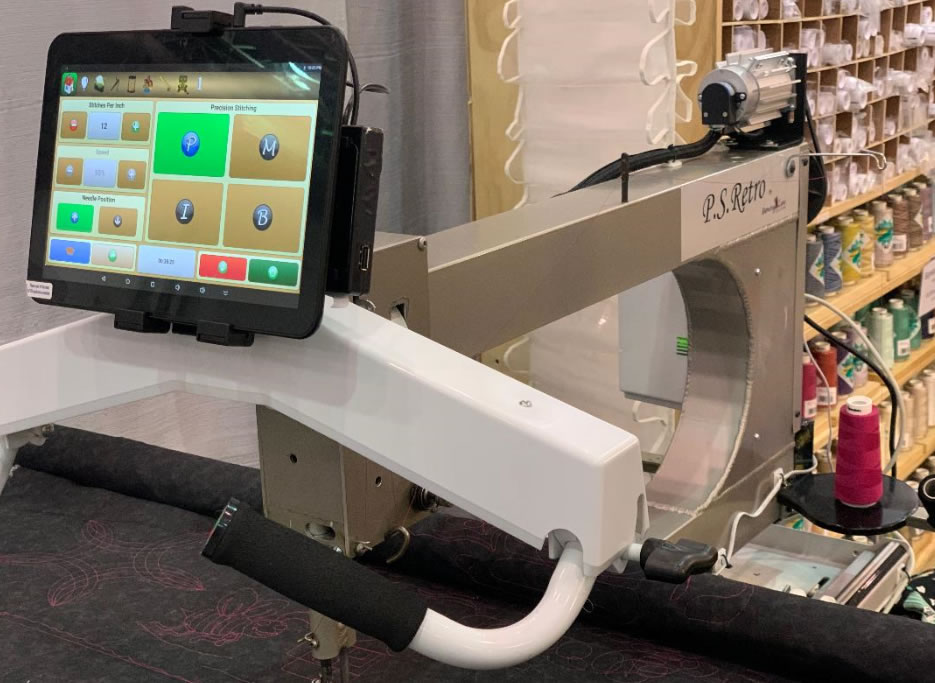 We are now retrofitting high end older machines with the Perfect Stitch stitch regulator and are calling them P.S.Retro.
This older APQS has been refurbished and the Perfect Stitch has been added. It can go on any of the frames we carry.
Comes with three year warranty.
Cash price is $6500.00.
Contact Mike for details.
---
GREAT PRICE:
17″ Voyager Longarm Quilting Machine

with 10 ft. Hinty Frame – $3,500.
Contact Mike (330-468-2831) for details.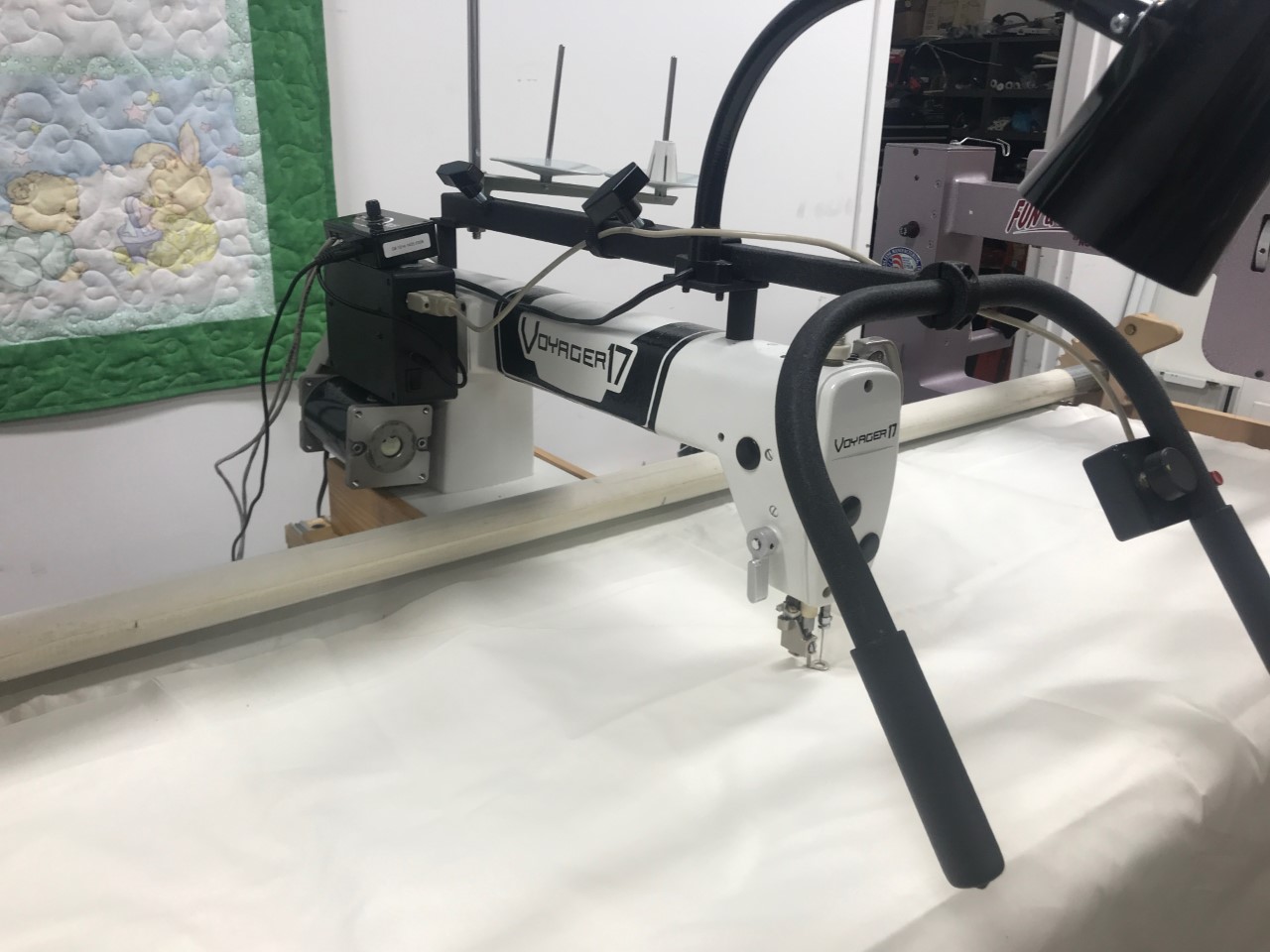 Click here to view video.
ALL MACHINES WILL BE REFURBISHED AND HAVE A ONE YEAR WARRANTY
SHIPPING IS AVAILABLE ON SOME MACHINES
USED EQUIPMENT AVAILBILITY CHANGES DAILY. CALL MIKE FOR CURRENT INVENTORY!
---