QUILT magine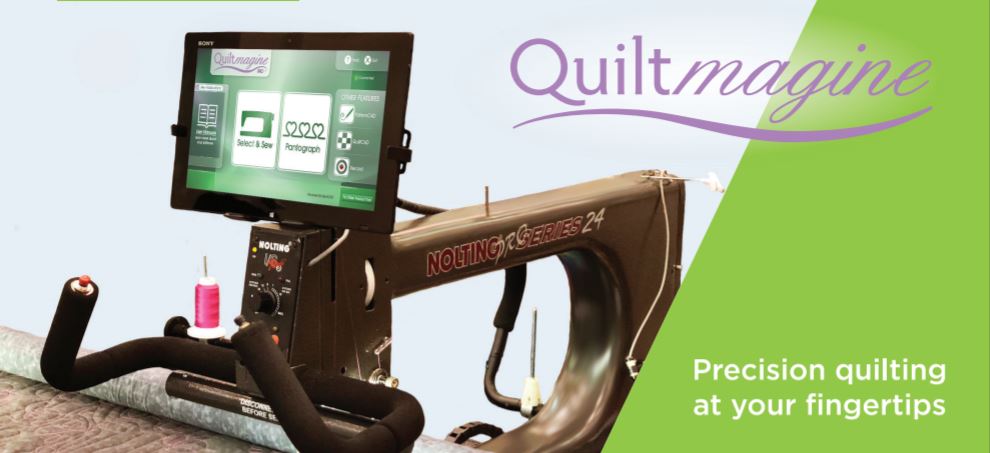 Pick from over 200 patterns or design your own.
Adjust and layout block, pantographs, or a whole quilt.
Quilts your designs with professional accuracy.
Trace new patters from photos.
Simplified pantograph creation.
Virtual Long Arm: Quilt any size block with any size sewing machine.
Precise placement methods.
Integrated software, design and position patterns, pantographs, border, and full quilt layouts.
See your pattern in relation to your quilt, on-screen, before you begin.
CLICK HERE for more information.
Quiltmagine system requirements
Machine… Quiltmagine works on almost any stitch regulated Nolting longarm.
Frame… Any current style [hooded track] Nolting Commercial frame.
Tablet… You provide the Windows based tablet. Must have a Windows 10 tablet or newer, needs full size USB port, 64 GB memory.
Click this link to see a Free Demo of the Quiltmagine software.