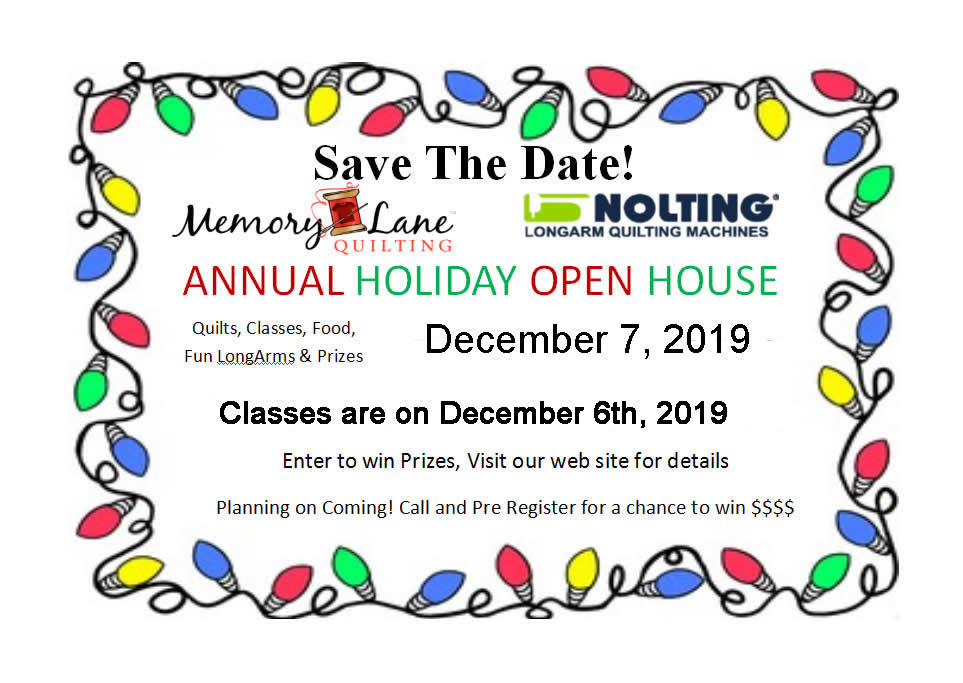 ---
Description of classes for Dec 2019 Open House:
Basics of ruler work, Introduction
Cost – $65

Have you tried using rulers on your Longarm? Dee will show you the basics of how to use rulers while you make straight lines, SID (stitch in the ditch) and discuss patterns that enhance your pieced top design. Topics about other design elements including thread and motif will also be discussed and you will have time to practice these on a longarm.
Beyond the basics, Ruler work and Free-motion fill
Cost – $65

Quilting is more than just putting thread through all layers of a quilt. The quilt motif is a design element along with the thread and both need to coordinate to make your piece a beauty. Let's go beyond just SID (stitch in the ditch) and beyond using just a straight ruler and practice a few more designs. We may even try some feathers! We will add a couple of different rulers to show how they can spice up your quilting.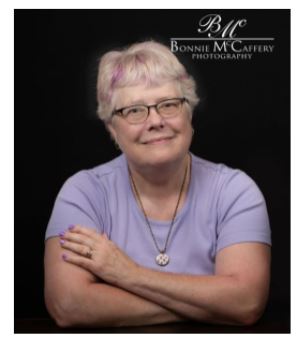 ABOUT DEE
Dee has been quilting for more than 30 years and teaching for over 10 years of that time. Her passion is sharing what she loves with others and instilling confidence in them to make their best quilts. She is a professional longarm quilter, designer, and has some judging to her credit. Dee is a quilter who has received many awards and has studied with many nationally known quilters and recently she became a Certified Instructor for Studio 180 Designs. She is a member of several quilting organizations including the American Quilter's Society and North East Ohio Regional Quilt Council (NEORQC).
To register for classes, call 330-468-2831.