Computerized Quilting Systems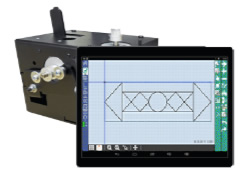 Computerized Quilting That Serves You!
Butler is an easy-to-use computer control that turns your quilting machine into a QUILTING MACHINE! For Quilters looking to quilt with confidence and ease, simply press GO and let Butler quilt simple to complex patterns with perfection. Quilt smoothly, quickly and effortlessly!
The Butler Computerized Quilter is designed to attach onto just about ANY MACHINE on the market today.
Suggested retail price: $7,348.95 – $8,398.95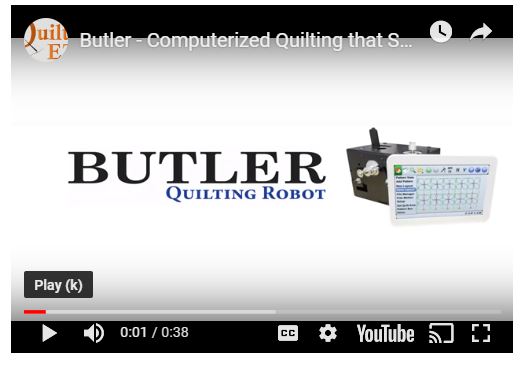 What is Added to my Machine?
7″ or 10″ Color Touch Screen Display – Enjoy an easy-to-use, high-resolution touch display.
Computer Motion Control –The Black Motor Box attaches to your carriage. It houses an internal computer and our servo-controlled motors with the power to guide your quilting machine.
Frame and Carriage Belts – Our durable timing belts will be installed onto your carriage and frame, guiding your machine. Use the motor box lever to quickly disengage the belts and be ready for free motion quilting in no time.
Perfect Stitch Compatible – Butler connects Seamlessly with the Perfect Stitch Regulator. (*Perfect Stitch Regulator not included with Butler) note: Perfect Stitch is not required to use Butler on your quilting machine. Butler will attach onto ANY quilting machine on the market, regardless of the machine's stitch regulator.