Quilt Magine Classes
Meet the Teacher
Betty Sherman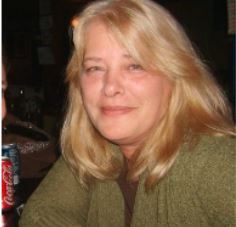 Betty Sherman started quilting in 2012. She started out by signing up for a quilt class at a local quilt shop. The first quilt was a (quilt as you go) quilt. "my Aunt was turning 80 years old and I wanted to make her something special. After her first quilt she wanted to make her granddaughter a picture quilt. After she finished making the quilt she realized that she had to quilt it. She started quilting it on a domestic machine and then decided to get a longarm quilting machine. After getting her first longarm she realized that she was hooked. She mostly taught herself and attended several classes and watch many you tube videos on how to use the longarm. She then upgraded to a newer machine, a Nolting N V, with the QuiltMagine computer system, which she currently uses today. She has taught free motion quilting and Template/Rulers at several quilt area shops. We are excited to have her teaching at Memory Lane!
Class Description
8:00 – 11-00
The best way to become good at anything is to get good at understanding the basics. This morning class takes you from opening your QM, understanding the different buttons on the screen, when to use Easy vs Basic, how to pick and place blocks and placement of blocks and pantos.
12:00-4:00
The afternoon class will cover working with Patterns.
How to size, place, fill in top/bottom areas and how to set next row after advancing the quilt. Learn how to Optimize, move patterns to interlock and how to use Quilt Cad to make a design.
Cost: $120.00
Supplies Needed: Bring your QM tablet and note book
---
Free Hand Quilting Classes
Meet the Teacher
Linda Miller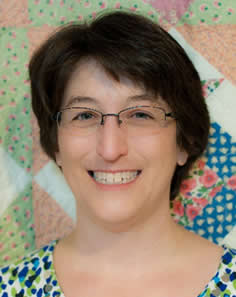 Linda is the owner and operator of a computerized longarm quilting and rental studio, That's Sew Special!, and believes you should never stop learning. She enjoys teaching and sharing tips and techniques while making lifelong friendships. As one who is passionate about all aspects of quilting, Linda has enjoyed every minute of over 12 years in the quilting world, and looks forward to sharing all that she can about her experiences. Her longarm machines of choice are Nolting PRO 24s, and she is an IntelliQuilter instructor as well. Linda is a member of the Ohio Longarm Quilters, the International Machine Quilters Association, the American Quilters Society and the National Quilting Association.
#1 – Dancing P2P, P2P stands for Point to Point
$60.00 2 hr. Lecture/Demo Class – 8:00am – 10:00am
In this class we will talk about using the piecing of the top to guide our design, dancing and quilting from one side to another to get it done!
#2 – Freehand Fillers 2 hours
$60.00 2 hr. Lecture/Demo Class – 10:30 am – 12:30 am
Sometimes you need to fill areas, but with what? Here we will discuss the many choices you have and what you need to know to accomplish them successfully.
#3 – Classic Freehand Feathers
$60.00 2 hr. Lecture/Demo Class – 1:30 – 3:30
Who doesn't love the look of feathers on a quilt? But are you aware of just how many different feather styles there are and how to find the ones you are comfortable with? Take this class to find out that and so much more!